The

LifeTrack

App
Life has its ups and downs. Stay connected to your emotions. See the patterns and help yourself to improve your life.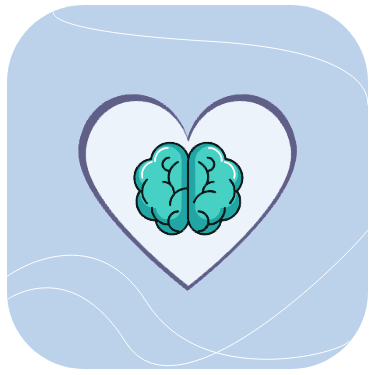 1. Terms

By accessing our app, LifeTrack, you are agreeing to be bound by these terms of service, all applicable laws and regulations, and agree that you are responsible for compliance with any applicable local laws. If you do not agree with any of these terms, you are prohibited from using or accessing LifeTrack. The materials contained in LifeTrack are protected by applicable copyright and trademark law.
2. Use License
Permission is granted to temporarily download one copy of LifeTrack per device for personal, non-commercial transitory viewing only. This is the grant of a license, not a transfer of title, and under this license you may not:
i. modify or copy the materials;
ii. use the materials for any commercial purpose, or for any public display (commercial or non-commercial);
iii. attempt to decompile or reverse engineer any software contained in LifeTrack;
iv. remove any copyright or other proprietary notations from the materials; or
v. transfer the materials to another person or "mirror" the materials on any other server.
This license shall automatically terminate if you violate any of these restrictions and may be terminated by ChangeSolutions at any time. Upon terminating your viewing of these materials or upon the termination of this license, you must destroy any downloaded materials in your possession whether in electronic or printed format. 
3. Disclaimer
The app is not intended to be a substitute for professional medical advice, diagnosis, or treatment. Always seek the advice of your physician or other qualified health providers with any questions you may have regarding a medical condition. Never disregard professional medical advice or delay in seeking it because of something you have seen in this Software. If you think you may have an emergency, call your doctor, go to the emergency department, or call emergency immediately. Reliance on any information provided by LifeTrack or our employees is solely at your own risk.
The materials within LifeTrack are provided on an 'as is' basis. ChangeSolutions makes no warranties, expressed or implied, and hereby disclaims and negates all other warranties including, without limitation, implied warranties or conditions
of merchantability, fitness for a particular purpose, or non-infringement of intellectual property or other violation of rights.
Further, ChangeSolutions does not warrant or make any representations concerning the accuracy, likely results, or reliability of the use of the materials on its website or otherwise relating to such materials or on any sites linked to LifeTrack.
4. Limitations
In no event shall ChangeSolutions or its suppliers be liable for any damages (including, without limitation, damages for loss of data or profit, or due to business interruption) arising out of the use or inability to use LifeTrack, even if ChangeSolutions or a ChangeSolutions authorised representative has been notified orally or in writing of the possibility of such damage. Because some jurisdictions do not allow limitations on implied warranties, or limitations of liability for consequential or incidental damages, these limitations may not apply to you.
5. Accuracy of materials
The materials appearing in LifeTrack could include technical, typographical, or photographic errors. ChangeSolutions does not warrant that any of the materials on LifeTrack are accurate, complete or current. ChangeSolutions may make changes to the materials contained in LifeTrack at any time without notice. However ChangeSolutions does not make any commitment to update the
materials.
6. Links
ChangeSolutions has not reviewed all of the sites linked to its app and is not responsible for the contents of any such linked site. The inclusion of any link does not imply endorsement by ChangeSolutions of the site. Use of any such linked website is at the user's own risk.
 7. Modifications
ChangeSolutions may revise these terms of service for its app at any time without notice. By using LifeTrack you are agreeing to be bound by the then current version of these terms of service.
8. Governing Law
These terms and conditions are governed by and construed in accordance with the laws of Ireland and you irrevocably submit to the exclusive jurisdiction of the courts in that State or location.
At LifeTrack, we believe in transparency and honesty. We hope you will find this privacy policy clear and transparent. Do not hesitate to reach out to us at thelifetrackapp@gmail.com if you have any questions. What information does the Application obtain and how is it used?
The Application does not provide an option to create an account therefore, we do not store nor have access to your entries and data. Your data are stored only locally on your device and all calculations are done on your device as well. You can manually backup your data to Google Drive (Android). Your backups are stored in your private cloud space and we don't have access to your backup files.
We obtain your email address when you request support via email or customer support contact form. We use your email only to contact you to provide support, feedback or important information.
Backup
Android users can manually backup their data using Google Drive. We use a secure
connection to your Google Account and data is safely stored in a folder where neither we nor other apps have access. View Google Privacy Policy at
https://www.google.com/policies/privacy/ the app does not keep email addresses and names within the app.
Analytics
The application does collect usage & crash reporting data without your consent. The application collects some usage data that are essential for us to deliver our services, to understand your needs and to improve our services. For example, the application collects how much time users spent on certain screens or which features are popular. The analytics services automatically collect certain  information that does not personally identify our end users who access or use our mobile applications. This information includes but is not limited to device state information, unique device identifiers, installation UUID, device hardware and OS information, information relating to how application functions or anonymized IP addresses.
The application does NOT collect any personal data that directly identifies you such as your name, surname, email or anything you type within the app.
Android
We use the following third-party services for our Android app: Google Analytics (Google Inc.)
This service helps us to collect and analyze usage data in order to understand usage patterns and to improve our Android app.
Personal data collected: various usage and device data such as cookies, unique device identifiers, usage data, anonymized IP addresses
Data retention: 26 months Firebase Crash Reporting (Google Inc.)
This service helps us to identify crashes and errors in our app. It helps us to improve the reliability and stability of our Android app.
Personal data collected: Instance IDs, Crash traces
Data retention: 180 days for crash stack traces, Firebase retains Instance IDs until the Firebase customer makes an API call to delete the ID.
Advertising
Advertising helps us to keep our app free. The premium version of our app does not serve any ads. The premium version also does not initialize or call any AdMob method. The ad's content is NOT based on your entries or notes. We don't share your data with the ads providers. The free version of our Android app uses the following service: AdMob (AdMob Google Inc.)
We use AdMob to display ad banners and other advertisements possibly based on your interests. AdMob uses cookies to identify users and they may use the behavioral retargeting technique, i.e. displaying ads tailored to your interests and behavior, including those detected outside our app. For example, if you've previously visited e-shop selling shoes you might see more ads promoting shoes or shoe shops.
Google's advertising requirements can be summed up by Google's Advertising Principles https://www.google.com/policies/privacy/partners/. They are put in place to provide a positive experience for users.
Personal data collected: Cookies, Google Advertiser ID
If you don't want to see personalized ads based on your interests you might opt-out by using this link. Please note that you will see the same amount of ads but the ads will be less relevant to you.
Changes
We reserve the right, at our sole discretion, to modify or replace this Policy at any time. Any changes we may make to our privacy policy in the future will be posted on this page. You should check this page from time to time and take note of any changes.
Contact Us
If you have any questions regarding privacy while using the Application, or have questions about our practices, please contact us via email at thelifetrackapp@gmail.com.
Are you aware of yourself?
Why not starting with your emotions. Record your thoughts and feelings. Learn about what is good for you and develope awareness for the things you need, want and enjoy.